1. Complete 1 rep of each exercise, 2-3 times without putting the bar down. For example: In complex 1 you would do 1 rep each of the deadlift, row, clean, thruster, and squat, then immediately repeat those 5 movements 2 more times before putting the bar down. Try 4 sets like that.
2. Complete 4-6 reps of each movement before moving on to the next, resting only when you've completed all the movements. In complex 1 that would mean you complete 4 to 6 reps each of deadlift, row, clean, thruster, and squat before you put the bar down. Work up to 4 rounds.
3. Change the rest time. Begin with 2 minutes rest between rounds, and gradually reduce to 60 seconds to increase the metabolic burn.
4. For all complexes (including the fifth complex), vary the weight. Start with an empty bar to make sure you know how to execute each lift, and add weight as you feel comfortable.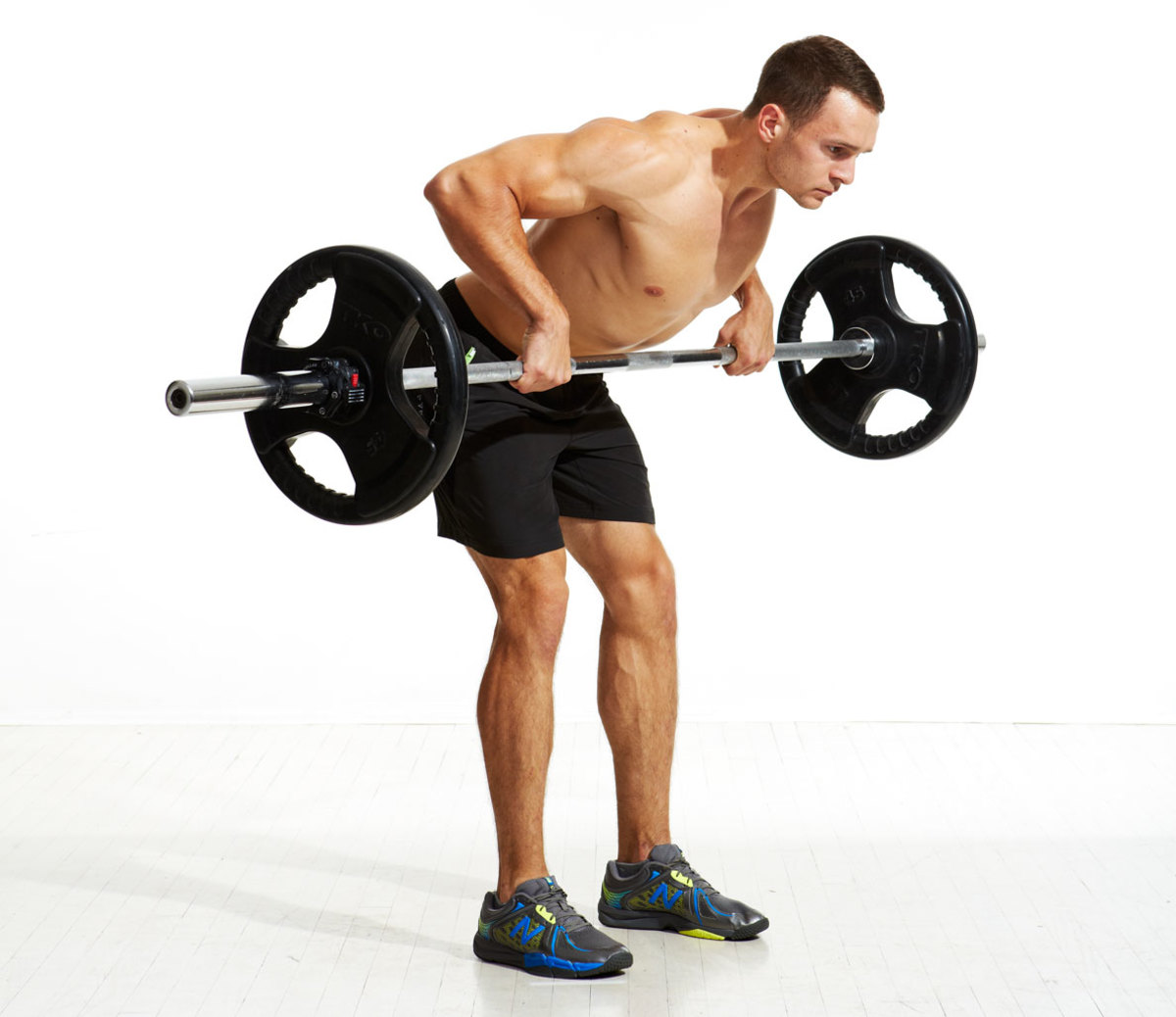 Complex 1
– Deadlift
– Bentover row
– Hang clean
– Thrusters
– Overhead squat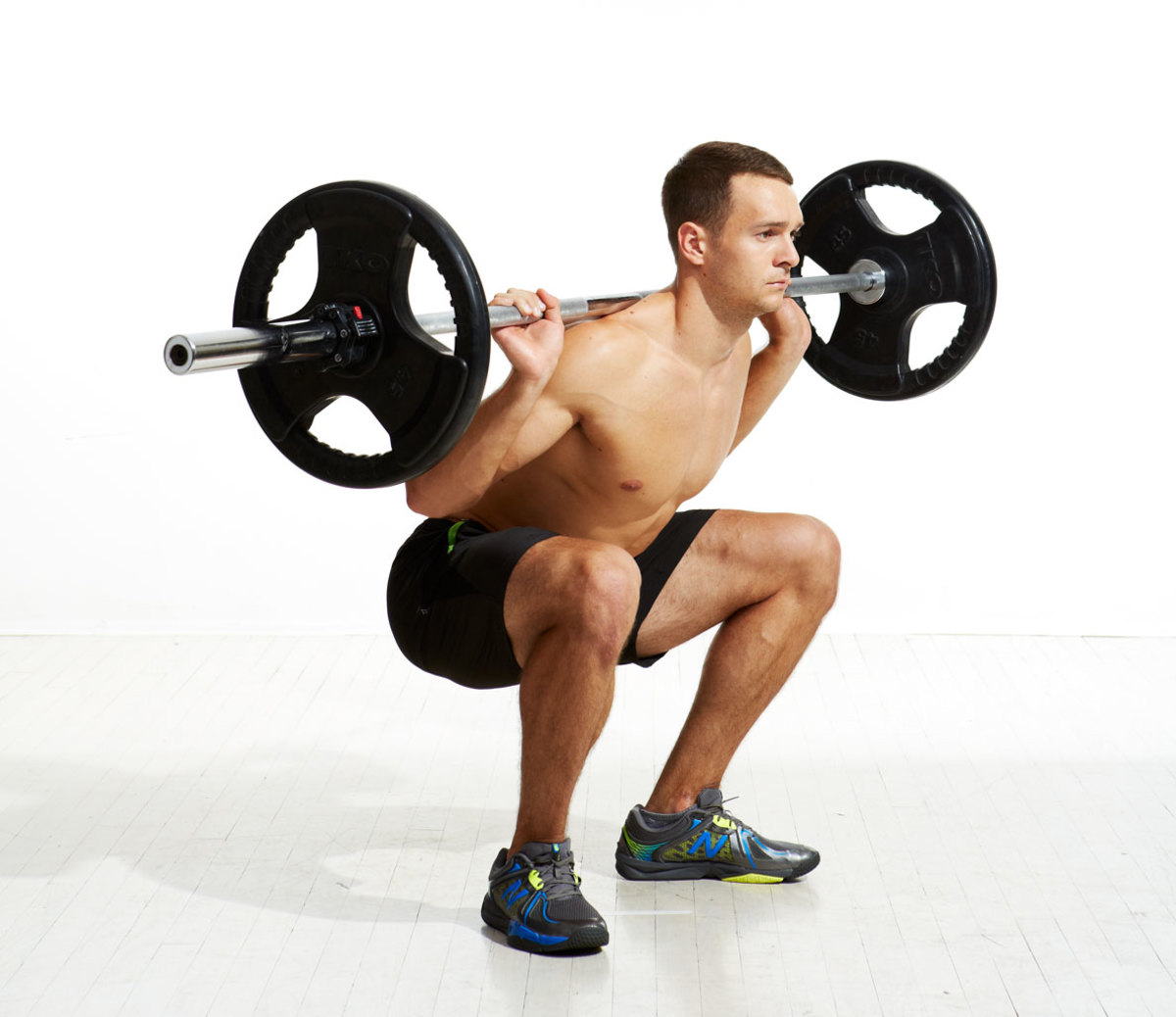 Complex 2
– Bentover rows
– Squat clean
– Strict press
– Reverse lunges
– Back squat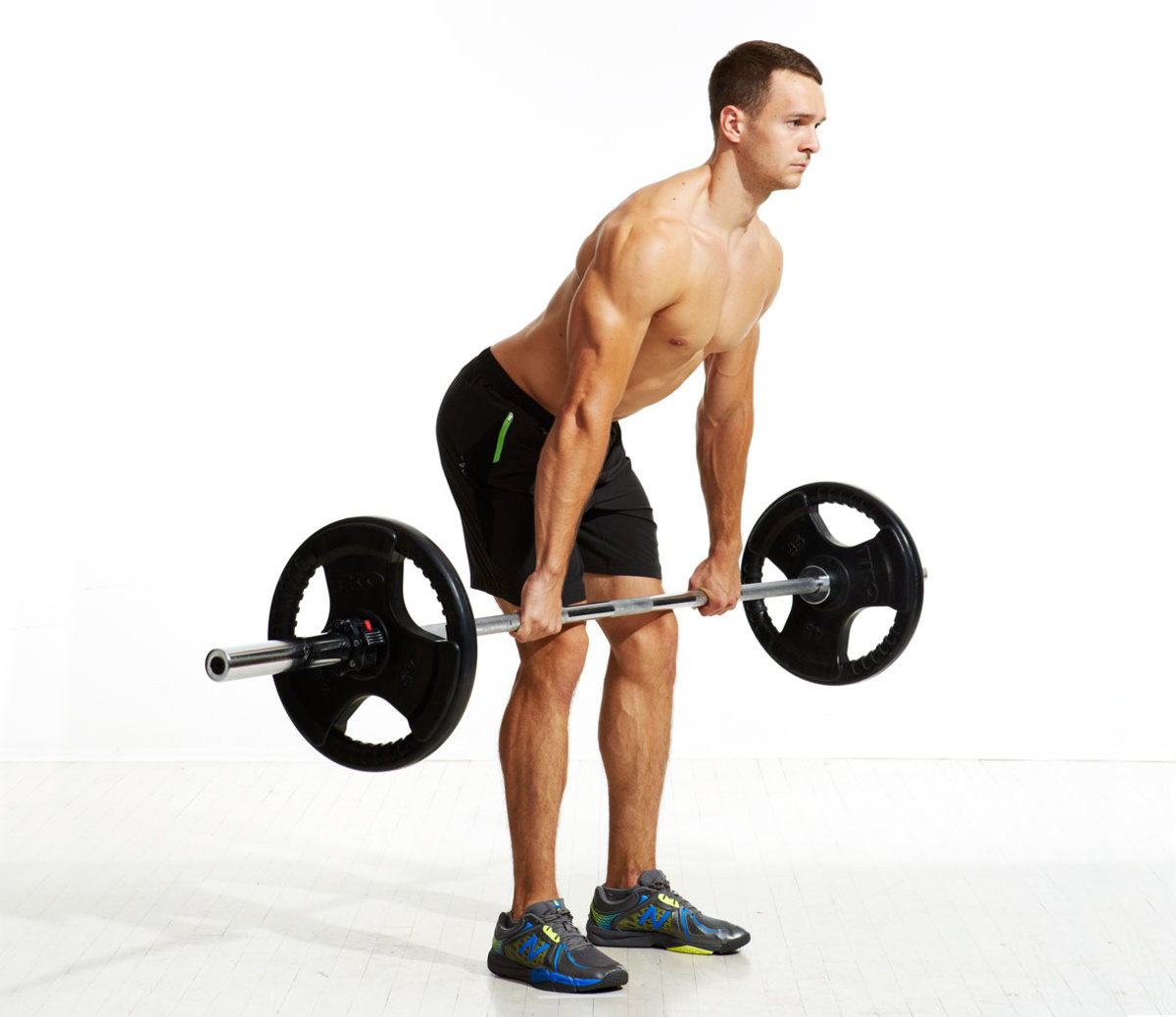 Complex 3
– Snatch grip deadlift
– Hang snatch
– Overhead squat
– Behind-the-neck press
– Good morning
Complex 4
– Sumo deadlift high pulls
– Hang clean
– Front squat
– Push press
– Overhead lunges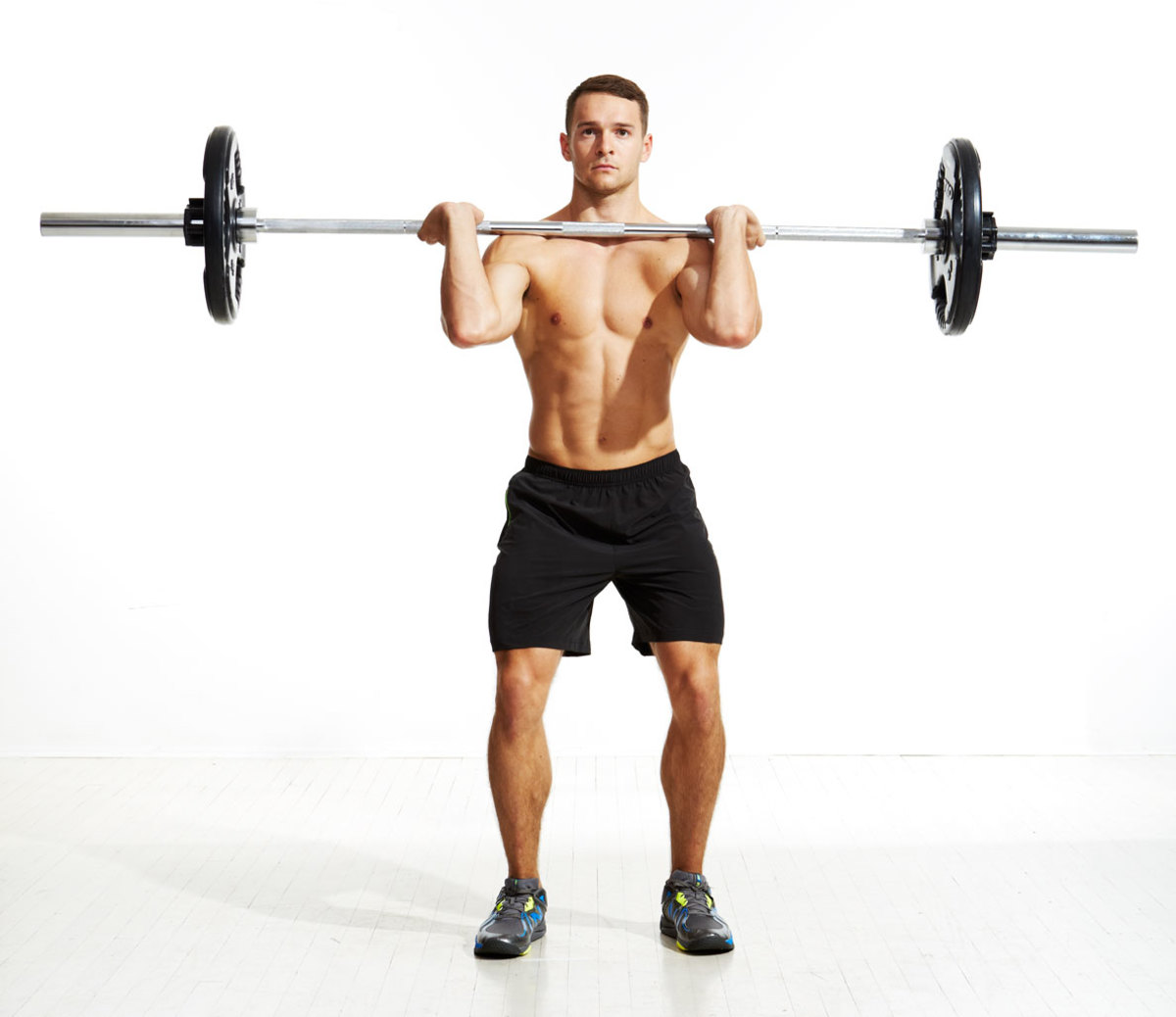 Complex 5
Also known as the "bear complex," this one is a favorite in CrossFit boxes but you can do it on your own at the gym.
Go through each barbell movement for 1 rep, 7 times. That's one round. The "bear complex" consists of doing 5 rounds.
– Power clean
– Front squat
– Push press
– Back squat
– Behind-the-neck press